Our Trust Board
Our Trust Board is responsible for everything that we do. Our board members:
set the strategic direction, define objectives and agree plans for the Trust
monitor performance against objectives and plans
ensures financial stewardship through financial control and planning
ensures high-quality, patient-focused services through clinical governance
appoints, appraises and remunerates executives through corporate governance
ensures effective dialogue with our community and partners.
Read our Annual Report and our annual quality account to find out how we're doing.
How to join our Trust Board meetings
Our Trust Board meets 6 times a year in public and holds an annual general meeting every September.
We're currently running online meetings due to the ongoing COVID-19 pandemic.
Our next public board meeting will be held on: Wed 25 May 2022, 9.30am
Watch a live stream of the meeting.
You can submit your questions in relation to the board papers before the meeting by emailing bht.communications@nhs.net.
Please put 'Public Board' in the title of your email. You can also text or Whatsapp questions before (or during) the meeting to 07920 590292.
Board papers
Visit our publications library to find meeting agendas, CEO papers, recent and archived board papers.
Our board of directors
Our board affiliate members
Sandra Silva, Board Affiliate
Sandra Silva is part of a programme to integrate a frontline healthcare worker onto the Trust Board. Over a period of 12 months Sandra will continue in her role as a physiotherapist and will also work one day a week in a management capacity, attending board meetings and helping develop leadership projects at the Trust.
Sandra's blog explains a little about this role and highlights work taking place in the Trust.
Dr Mark Johnson, Board Affiliate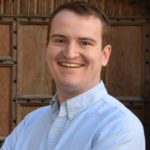 Dr Mark Johnson is an Internal Medicine Trainee, who has worked clinically at BHT for the last two years. During this time, he's worked clinically on medical wards and provided operational management, including introducing medical e-rostering to the Trust. He has joined the Trust Board in July 2021 as a Board Affiliate for one year, spending one day per week in a management capacity, attending board meetings and leading the Trainee Leadership Board project.
Outside of his Trust responsibilities, Mark is a keen traveller and cook. He is also the Chairman of India Direct, a charity which runs two children's homes in Tamil Nadu, South East India.